Theresa Ruth Howard:
Organizational Consultant
Diversity Strategist

"Theresa is a tremendous partner to Pacific Northwest Ballet and our PNB School. We are more advanced toward our racial equity and inclusion goals because of her insights, strategic counsel, unique understanding of ballet culture and important connections in our field. We trust her implicitly and feel lucky to work with her, and know she has helped make PNB a stronger and more relevant organization."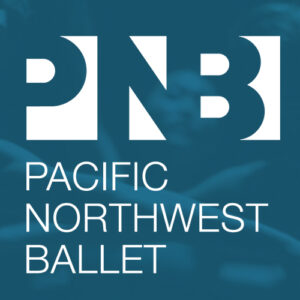 Peter Boal                    Ellen Walker
Artistic Director     Executive Director
Theresa Ruth Howard's approach to inclusion, diversity, equity, and anti racism (IDEA) in the field of ballet is unique and impactful due to her personal identity and experiences as an African American, female, professional ballet dancer, dance educator, scholar, and journalist. Her background provides her with a deep understanding of the challenges and nuances present in the ballet world, allowing her to view the field through a distinctive lens.Theresa Ruth Howard's unique background, expertise, and approach make her a leader and innovator in the field of diversity, equity, and inclusion in ballet. Her "Diversity Strategist" role allows her to deeply impact the industry by advocating for holistic change and fostering healthier, more inclusive work environments within the ballet world.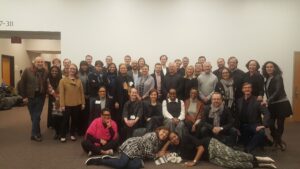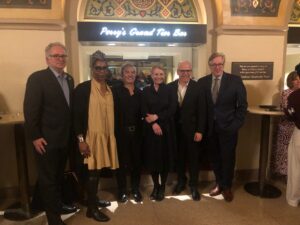 Some key aspects that set Theresa Ruth Howard apart as a "Diversity Strategist" in the ballet world are:
Intimate Knowledge of the Field: Howard's first-hand experience as a ballet dancer and her expertise as a dance educator and scholar give her an intimate knowledge of the ballet industry. This insight allows her to understand the cultural norms, practices, and barriers that exist within the field.
360° Approach: By viewing the ballet world as an ecosystem, Howard takes a comprehensive approach to address issues at both macro and micro levels. She recognizes that DEI efforts need to consider the industry as a whole (macro) while also acknowledging the unique challenges faced by specific organizations or geographic regions (micro).
Filtering IDEA through the Art: Howard's ability to filter her IDEA consultation through the lens of the art of ballet is a significant advantage. It allows her to tailor her approach to the unique artistic and creative aspects of ballet, making her guidance more relevant and effective for the industry.
Thought Partnership: Beyond traditional consulting, Howard's acumen as a "Diversity Strategist" enables her to act as a thought partner with her clients. She collaborates closely with organizations, engaging in deeper conversations and fostering a genuine understanding of their needs and challenges.
Holistic Transformation: Howard's work extends beyond merely providing consultation; she focuses on creating a broader cultural transformation within the ballet world. This comprehensive approach addresses not only diversity but also equity and inclusion, aiming for lasting and meaningful change.
Advocate for Healthier Environments: Recognizing that diversity alone is not sufficient to create positive change, Howard advocates for a healthier and more inclusive environment in the ballet world. This approach seeks to go beyond tokenism and foster a supportive and nurturing culture for all dancers and stakeholders.